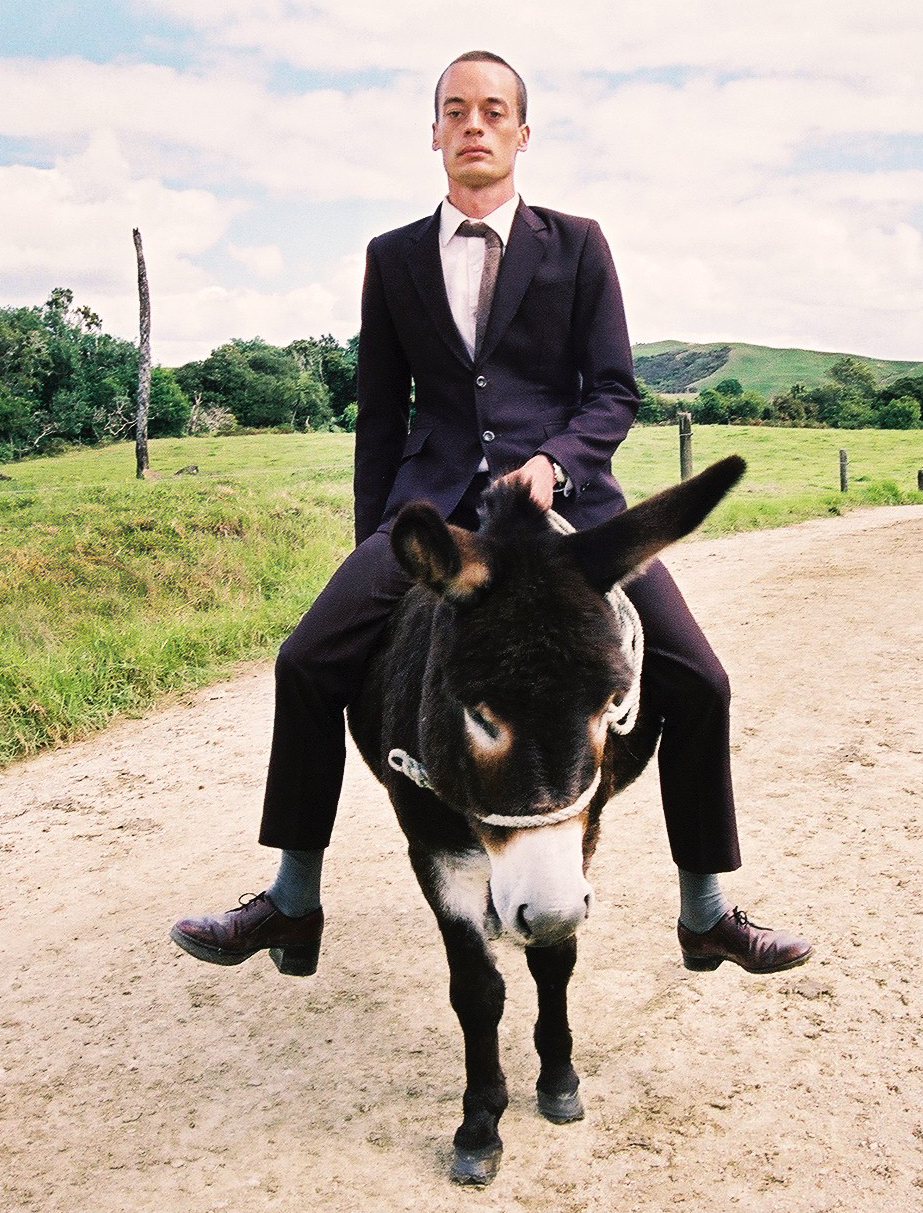 With composer and sound designer Marc Chesterman, Habicht pre-recorded the entire soundtrack before commencing shooting, only then inviting the actors to improvise to the score. Like the overdubbing of foreign language films which has developed cult status, Woodenhead capitalises on the delays and off-beats between image and sound, offering surrealist 'flaws' that heighten psychological and narrative tension, reminiscent of silent films or the works of directors such as Guy Maddin, Béla Tarr and the Quay Brothers. Quirky, elegant, and sexy, Woodenhead creates an imaginative world in which artfully measured explorations of humanity, nature and creativity take place – from the base and profane to the grand and sublime. (text from Unnerved Exhibition Queensland Gallery of Modern Art, Australia)
Filmed in the lush forests and spartan hill country of Northland, New Zealand, Florian Habicht's debut feature, Woodenhead (2003), conjures a unique, fairytale-like realm. Gert, an innocent rubbish-dump worker, is charged with the task of delivering Princess Plum, the ethereal daughter of his master Hugo, to her wedding in Maidenwood. Their journey through the grandeur of New Zealand's landscape is beset with strange events. A beguiling hurdy-gurdy melody lures Gert and Plum from their path and – like Hansel and Gretel – they venture deeper and deeper into the forest, where an enchantment takes hold.
"A truly unsettling, visually inventive, stylistically thrilling and quite marvelous diamond in the rough. Woodenhead takes the traditional fairy tale and re-processes it through the minds of filmmakers like Canadian master of the peculiar Guy Maddin and animators of the arcane, the Quay Brothers. Incredibly, all of the dialogue and location sound for Woodenhead was completed first and the images shot to fit - a crazed reversal of accepted practice. Florian says when he decided to shoot the film that way, he was acting on explicit instructions from Milli Vanilli, who visited him in a dream." James Hewison, Melbourne International Film Festival.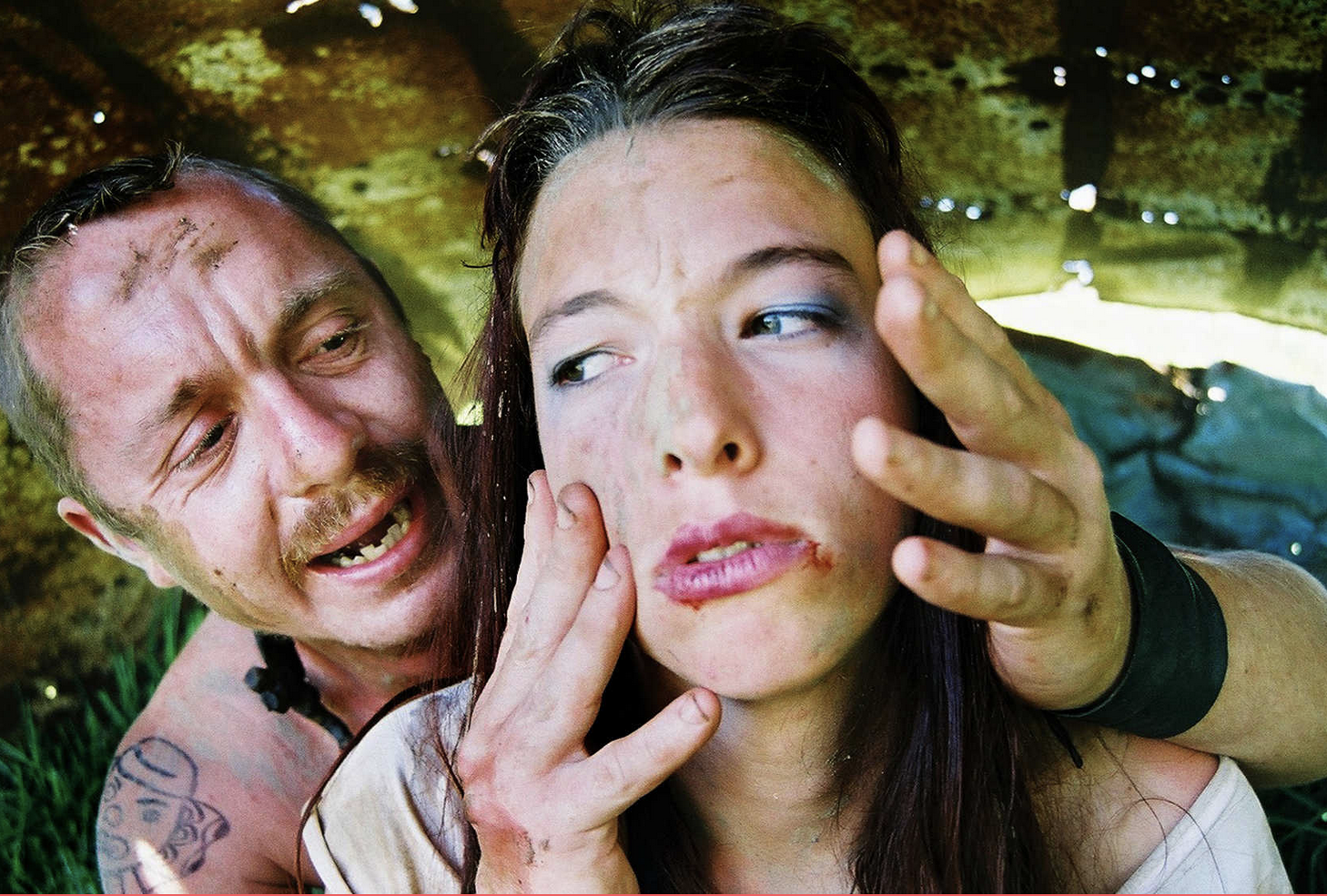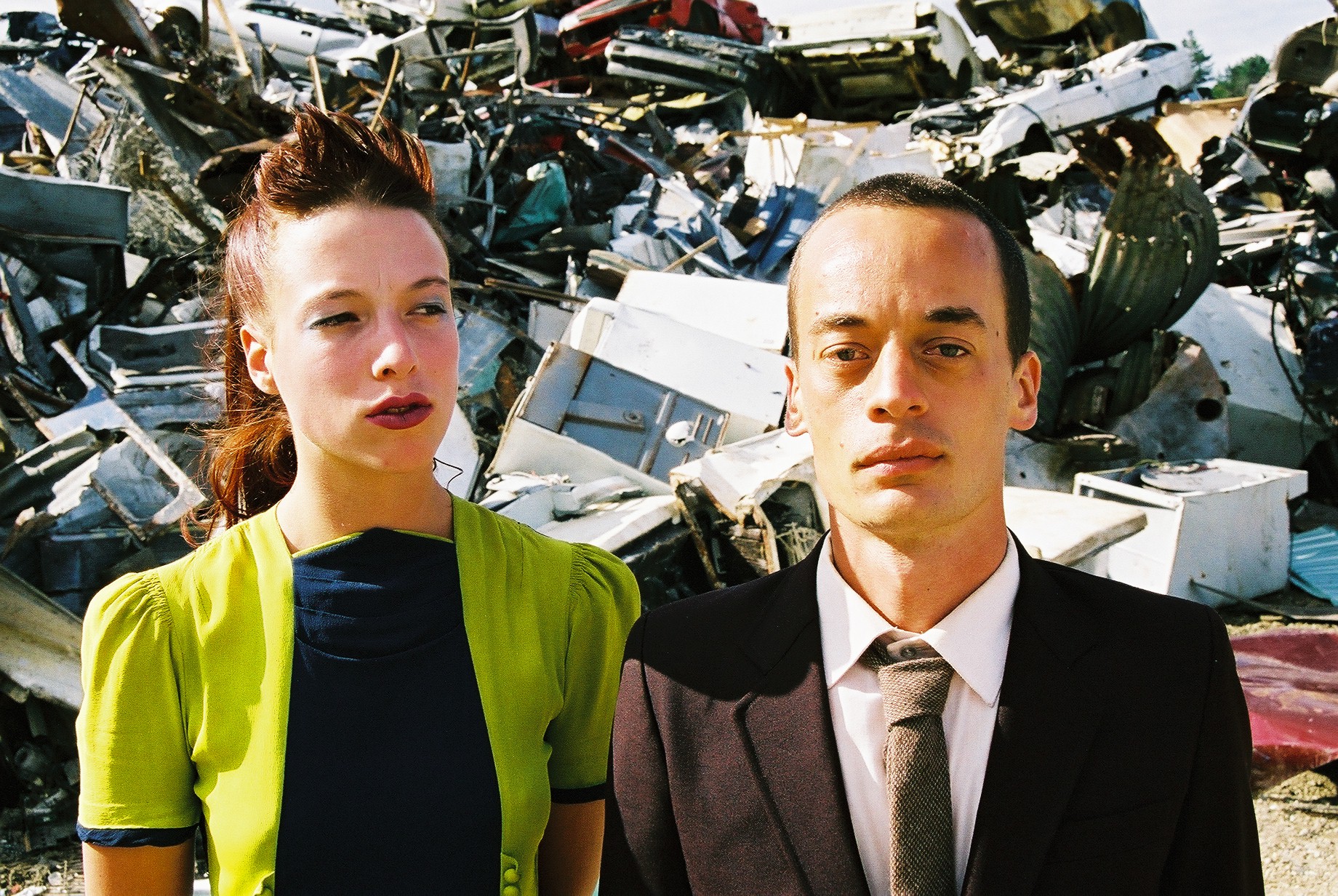 WOODENHEADS - the making of Woodenhead